Issaquah Electrician Sees to All Your Electrical Needs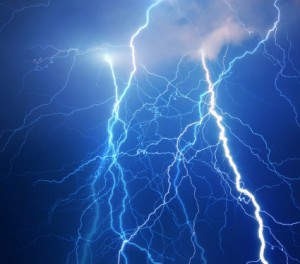 Modern society relies on uninterrupted electrical service. We need our lights to stay on, our air conditioner to continue running, our water heater to provide hot water, and all for obvious reasons. When electrical malfunctions occur, it is always inconvenient, because it typically hinders our ability to do the things we do every day. With such importance laid on one system it is necessary that you have a certified Issaquah Electrician you can count on when you need electrical service. At Seattle Electricians Today, we have proudly provided Issaquah homeowners with unparalleled electrical service since 2006. We work hard to maintain a staff of highly competent and committed professionals that make their craft their pride and passion. We are fully dedicated to the service of Issaquah residents which is why we offer a 100% satisfaction guarantee. This is why we are the premier choice in Issaquah for electrician.
At Seattle Electricians Today we strive to offer a wide variety of electrical services to Issaquah homes. One popular service we offer is standby home generator installation. Extreme weather and utility work will inevitably and unavoidably cause power outages. Sometimes the outages only last a few minutes. Sometimes they last hours or days. In these instances a generator can help you protect your property and work. Keep the computer running and the refrigerator cooling as well as keep your comfort systems going to minimize the inconvenience of power outages. Another service we offer is car charging station installation. If you have an electric vehicle, you'll need a home charging station. We only work with the finest manufacturers in the industry so we have a number of high quality charging stations to choose from. We'll help you decide which one best fits the needs of your vehicle and install it for you.
Fast & Efficient Electrical Wiring for Issaquah
Issaquah Electrical wiring fuels all of your electrical components. It is the conductive wiring that brings power from your panel to your outlets and fixtures. You cannot see it, but if you opened your wall you'd realize there is a complex web of wiring running throughout. Attempting to make sense of it without proper training is not only futile, but could be dangerous if you tried to attempt a repair or installation on your own. Seattle Electricians Today have developed an expertise over our two decades of experience in electrical wiring. That is how we are able to offer Issaquah homeowners aluminum wiring replacement, whole home rewiring, appliance wiring and entertainment system wiring. Whether you need a smoke alarm installed, help with your surround sound or replace your entire home wiring, we can get it done.
If you own an older home you may still have aluminum wiring. Before the 1970's, aluminum was the least expensive and most conductive metal to use for wiring. Since then, copper has been adopted as the industry standard. While aluminum is still conductive, the reason it is important to replace it is because of fixtures and receptacles. Unless you still have all of the original light fixtures, switches and outlets, chances are you have some with copper connectors. Those copper connectors are wired with aluminum wires, and these two metals expand and contract at different temperatures. This means that inevitably the wires will come loose and arcing may occur. Arcing is a huge fire hazard, which is why we offer the service of bringing your home up to code with a whole home rewiring.
Lighting Done Right in Issaquah
Your lighting is an essential component in your home. Lights allow us to function. When the lights go out, notice how everything seems to stop. If you can't see what you are doing, you really can't do it. Each of your lights is attached by a lighting fixture which is mounted on your ceiling, roof or a pole outside. These lights not only provide functional illumination but they also play an important role in your home's design. This is why most fixtures are decorative nowadays. Between the fixture style, brightness, shadows and direction of the light, you can really make an impact on your décor. Create ambiance with low voltage lamps bathing your walkway in soft light. Accentuate your art with a directional spot light on a painting. Provide both utility and elegance with under-lighting beneath your cabinets or add a touch of class and elegance to your dining room with a pendant fixture. You get the best of both worlds, form and function, with lighting from Seattle Electricians Today.
Recent Articles
Electrical Safety Concerns In West Seattle

In the United States, nearly 50,000 fires occur every year due to electrical problems. Unfortunately, that's a lot of fires in our country that could have been avoided if only the owners had called for electrical services. Electrical inspections can uncover hidden electrical problems that go unnoticed by homeowners and business owners. Homes that are...

Read More
Many Ceiling Fans to Choose From in Seattle

A ceiling fan is an electrically powered fan that is affixed to the ceiling. Unlike air conditioners, they do not change air temperature, but instead circulate air (which often gives the appearance of cooling). They only introduce movement to the air through their rotating paddles. There are, however, some fans that reverse the direction in...

Read More
If you are looking for a Issaquah Electrical Professional then please call 206-937-8495 or complete our online request form.