Reliable Electrical Repairs in Seattle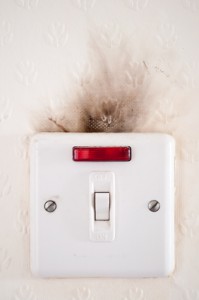 Your electricity supplies your home with not only essentials but also comfort and convenience. It is what fuels your lighting, hot water, heating, air conditioning, refrigeration and so much more. Needless to say, just about any time you experience an electrical malfunction it is inconvenient. But Seattle, WA homeowners don't have to worry because Seattle Electricians Today offers electrical repairs. Our technicians are highly skilled and well trained and we aim at getting your problem fixed right and fast. When you call us for a repair, we will arrive with all of the tools and parts we need and most repairs will be completed on the spot. That way you can get back to comfort and convenience as quickly as possible. We also have the fastest response times in the area, so when you need Seattle Electrical Repairs done quickly, call Seattle Electricians Today.
At Seattle Electricians Today, our Seattle Electricians work hard to provide a comprehensive list of electrical repair options to the Seattle, WA area. We do troubleshooting, outlet installation, ceiling fan repairs, lighting repairs, outlet upgrades and more, any electrical component in your home you need fixed, we can help. Our top priority is to keep you comfortable and safe. If we can make your life more convenient and save you money in the process, we consider that a win.
Ceiling Fan Repairs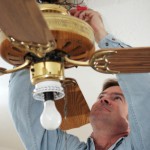 If you own a ceiling fan, you probably enjoy the ability to conserve energy and keep air circulating throughout your home without using your HVAC equipment. It uses far less energy and keeps a uniform cool while promoting ventilation. In many cases your ceiling fan probably also functions as the room's light source. When your ceiling fan starts trying to fly off of its hinges or the lights begin flickering for no reason, you don't have to go out and buy a new one. At Seattle Electricians Today, we have been repairing Seattle, WA homeowners' ceiling fans since 2006. We have decades of experience and we have seen it all. No matter what is wrong with your ceiling fan, we can get it working like new again in no time.
Troubleshooting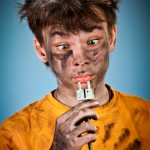 Because electrical systems are complex, drawing power from and routing through a web of wiring and connecting to multiple receptacles and fixtures, it may be difficult to identify the source of some electrical faults. If you experience irregularities in your power, it may be difficult to trace the problem sometimes. Unless you are a trained technician, you may not even know where to begin to look. At Seattle Electricians Today, our skilled staff of electricians is well versed in troubleshooting and identifying the source of electrical problems. Once we identify the source of your electrical irregularities, we can more quickly repair them.
Lighting Repairs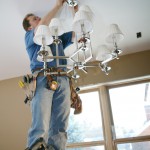 When the lights go out, you really cannot function. For this reason, lighting repair is probably our most common service call. When you can't see, it really hinders any other activity, and what's worse is you are simply stuck in this dark stasis until you can get it fixed. It is times like these that you need the fastest lighting repair crew in town. When you call Seattle Electricians Today for your lighting repair needs, we get the job done and quickly.
Outlet Repairs & Installations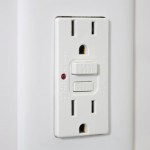 The outlet is a common source for electrical problems. When wire connections come loose or corrosion occurs, the outlet itself will malfunction. While installing a new outlet is a relatively easy procedure, given that you are still dealing with wiring it is best you allow an expert to handle it for you. At Seattle Electricians Today, outlet repair and installation is routine. This is a task we can take on and complete on the spot and in very little time. The reason for this is because of the extensive training in how to handle every electrical component, even the smallest ones, we undergo.
A big priority for us at Seattle Electricians Today is your safety. For this reason we offer ground fault circuit interrupter outlets. GFCI's are specially designed to cut off current flow in the event of an irregularity. This prevents electrocution and damage to property.
Another popular outlet option we have is the USB wall outlets. These are normal three pronged outlets that have USB ports built in for charging things like mobile phones, tablets and other electronic devices. Never worry about finding your charger again with these handy USB ports.
Recent Articles
4 Signs That You Need a Panel Upgrade

Your electrical system is an extremely important part of your home, and keeping it reliable and safe to use is one of your biggest priorities. Your home's electrical panel is the heart of the system. It's the electricity's first stop upon arrival to your home, and it's what distributes that electricity throughout every...

Read More
Is Landscape Lighting Right For Your Seattle Home?

Having landscape lighting additions installed in your Seattle, WA home will have a tremendous impact on the aesthetic appeal of your house, especially during night time. You would be surprised at how your home looks simply by adding some elegant lighting fixtures in your yard. Here are a couple of tips that you should keep...

Read More
If you are looking for Seattle Electrical Repairs then please call 206-937-8495 or complete our online request form.