Kirkland Electrician You Can Trust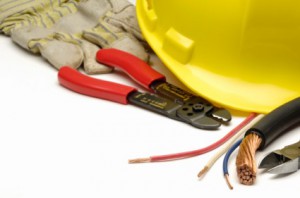 Your electrical service is vital to your comfort and safety. Without electricity you cannot enjoy light, hot water, air conditioning and just about every modern convenience we all use on a daily basis. Electricity is a powerful, yet dangerous force. Whenever you are faced with an electrical challenge, it is advised that you employ a certified Kirkland Electrician like Seattle Electricians Today. We have the training and tools to properly and safely see to your electrical needs. We have been serving the Kirkland area since 2006 with quality electrical service. Each member of our staff of talented electricians is carefully chosen because of their aptitude as well as their commitment to service excellence. Because of this commitment we also offer a 100% satisfaction guarantee. That is why we are the number one choice for electrician in Kirkland.
Seattle Electricians Today offers a wide variety of electrical services. One of the more popular services we offer is a panel upgrade. As your family grows and as technology changes, your power consumption needs change. If you are using more power than your current panel can handle you will experience intermittent power, power interruptions and outages. An over strained panel can be hazardous as it leaves you vulnerable to power surges. Not to mention this is extremely inefficient. With a panel upgrade, we can get your home up to date with all of the power you need now and in the future.
Panel upgrades are just one of many services we provide. We also offer ceiling fan repairs, outlet repairs, lighting repairs, car charging station installations, home generators, surge protection and so much more. When you need electrical service of any kind in Kirkland, be sure to call on the electricians you can trust at Seattle Electricians Today.
Reliable Electrical Wiring in Kirkland
Every electrical component in your home is powered through a connection with conductive wiring. Wiring feeds power to your outlets, fixtures and switches. You cannot see this complex web of wires as they are hidden within your walls, but they play one of the most important roles of any component in your entire home. When you need Kirkland Electrical Wiring Service, it is best to contact the wiring experts at Seattle Electricians Today. We can help you with all of your wiring needs, whether you are wiring a home theater, surround sound or installing a new appliance. Building new circuits, rerouting existing wires and making new connections is what quality professional electricians like us do. No matter what your electrical wiring needs, we can help.
One of the most important electrical wiring services we offer is aluminum wiring replacement. If you have a home that was built prior to the 70's you may have aluminum wires instead of copper wires. While aluminum is perfectly capable of conducting electricity, it is not compatible with the standard copper connections that all fixtures and receptacles are built with today. This means you may have aluminum wires that are wired to copper outlets, switches and light fixtures. This is a severe hazard as the two metals expand and contract at differing temperatures. They will inevitably become loose and possibly cause arcing. When electricity arcs, it can cause a fire. The best thing to do is call Seattle Electricians Today to replace all of your wiring. Our home rewiring is quick and efficient and we'll have your house up to code in no time.
Lighting Options for Kirkland Homes
Your lights are some of the most important things in and around your home. They provide illumination in the dark, without which you would be incapable of doing much. Lighting does more than just illuminate, however. Your lighting also plays a big role in your home's décor. From stylish fixtures, shadows, lighting direction and brightness, all of these elements contribute to changing the look and feel of your design. In fact, one of the most affordable ways to transform your living space without expensive remodeling is with lighting. For instance, a simple pendant fixture above the dining room table can add a look of class and elegance.
Under-lighting running along your cabinetry creates a modern and sleek look for your kitchen. Lighting has a tremendous impact on your outdoor spaces too. Low voltage lights strategically placed in your backyard can create an ambiance, bathing the area in a soft glow. LED lighting, with its versatile color options, can turn your pool into a relaxing oasis, or an entertainment spot. We also offer security lighting that will not only accentuate the beauty of your property but also keep it safe from burglars. When you are ready to learn about your Kirkland Lighting Options, give Seattle Electricians Today a call.
Recent Articles
Things You Should Know About Backup Generators for Your Seattle Home

Home generators keep your essentials running when there are power interruptions. Not having enough electricity can really make it hard for a household to function normally, and this is why it's important that you choose a generator that is most compatible with your home and energy requirements. What should you consider when choosing a backup...

Read More
Is Landscape Lighting Right For Your Seattle Home?

Having landscape lighting additions installed in your Seattle, WA home will have a tremendous impact on the aesthetic appeal of your house, especially during night time. You would be surprised at how your home looks simply by adding some elegant lighting fixtures in your yard. Here are a couple of tips that you should keep...

Read More
If you are looking for a Kirkland Electrical Professional then please call 206-937-8495 or complete our online request form.