Electrical Wiring Professionals in Seattle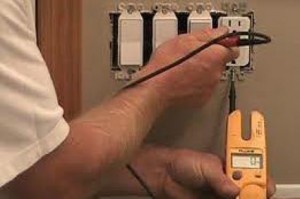 Electricity is a distinguishing characteristic for modern homes. Every home nowadays enjoys a number of conveniences that are powered by electricity. That power is routed to electronic equipment by conductive wiring. This conductive wiring is something most Seattle, WA homeowners don't encounter, as it is hidden within your walls. The mess of ugly wires stays neatly tucked away so that you can enjoy a more aesthetic decor. Most of the time your minimal electrical needs can be serviced from the fixtures, outlets and switches anyway. Every now and again, however, you'll need electrical service that requires the attention of a professional Seattle Electrician, as it will involve that complex system of wiring.
There are several reasons this could come up. Remodeling your kitchen or moving appliances, for example, may require new outlets or rerouting of wiring. Even if you aren't restructuring any part of your home, you may need help setting up your new home theater or surround sound system. When you require electrical wiring assistance, Seattle Electricians Today are the experts you need to call. We have decades of experience and have been helping Seattle, WA homeowners with their electrical wiring projects since 2006. Our technicians have the special training and tools necessary to handle any wiring you may need. That is why we are the number one choice for Seattle electrical wiring professionals.
Our Seattle, WA Electrical Wiring Experts Provide the Following Services
Whole Home Rewiring
New Appliance Wiring
Electrical Design Installation
Television & Cable Wiring
A/C Circuits
Kitchen & Bathroom Remodel Wiring
Pool & Hot tub Wiring
Why Hire A Electrical Professional For Your Electrical Wiring
Because electricity is such a powerful and dangerous force, it is of the utmost importance that you seek the help of a qualified professional when dealing with electrical wiring. Seattle Electricians Today has wired and rewired innumerable Seattle, WA homes for remodeling projects, fire damage repairs, new appliance installation, outlet installation and many other reasons. Seattle Electricians Today will perform your electrical wiring correctly and safely. Whenever you need electric wiring, be sure to call the pros you can count on.
Recent Articles
Electrical Safety Concerns In West Seattle

In the United States, nearly 50,000 fires occur every year due to electrical problems. Unfortunately, that's a lot of fires in our country that could have been avoided if only the owners had called for electrical services. Electrical inspections can uncover hidden electrical problems that go unnoticed by homeowners and business owners. Homes that are...

Read More
Why Electrical Repairs Should Never Be a DIY Project

DIY projects are very popular among homeowners, and it's easy to see why: they're a great way to significantly improve your home, they're relatively inexpensive, and they're very satisfying and fun. However, there are some parts of your home that you should never work on without the help of a licensed professional, and your electrical...

Read More
If you are looking for Seattle Electrical Wiring Professionals then please call 206-937-8495 or complete our online request form.