MILL CREEK PROFESSIONAL ELECTRICIANS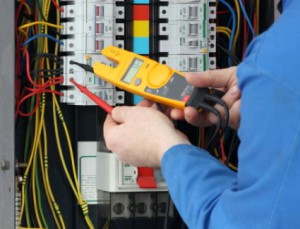 If you are a homeowner in Mill Creek, you'll be interested in our Mill Creek Electrician services here at Seattle Electricians Today.
Our professional electricians provide you with the following Residential electrical services in the Mill Creek area:
Aluminum Wiring Replacement (Whole Home Re-wiring)
Electrical Safety Inspections
Home Generators
Electrical Wiring
Electrical Repairs (Ceiling Fans, Lighting, Outlets)
Car Charging Station Installation
Lighting (Fixture Installation, Landscape, Security, Pool)
Panel Upgrades
Surge Protection
Home Generators for Your Mill Creek Home
Emergencies are never the time to consider having this valuable backup electrical power source. Planning ahead is imperative to ensure you're ready if an emergency does happen. And those with generators installed will never have to worry about going without heat, air, hot water, or lights. Why not ensure your family is safe and has what they need during emergencies? Call and we'll discuss your options in generator installation for your home.
Electrical Wiring in Mill Creek
Whether you need wiring replaced or installed, you have a company you can trust at Seattle Electricians Today. You may need new wiring for additional equipment such as the installation of a new hot tub, new landscape lighting, new central air systems, a new generator and more. Experienced electricians you can count on are only a phone call away.
Electrical Repairs in Mill Creek
Seattle Electricians Today is Mill Creek's choice in professional electricians. We offer full service electrical repairs and can pinpoint and handle any repairs you need. Electrical systems in your home may seem simple and uncomplicated, but this is not the case.
Electrical problems in your home can be dangerous. Connections that are loose at outlets are fire and shock hazards that only professionally trained electricians should handle. It simply isn't worth the risk if you try to handle the repair yourself or hire someone who isn't licensed for electrical work. Our experts are fully trained and licensed to handle your electrical system problems.
Car Charging Station Installation
If you have a vehicle that needs electrical power charging, you'll need a car charging station installed. Our technicians are fully qualified and ready to install this technology for you. We can answer any questions you have about its operation, installation, and maintenance. When you need a preferred company that installs car charging stations in homes, Seattle Electricians Today is your premier choice.
Recent Articles
Landscape Lighting and Commercial Properties

When you own a commercial business, it's important not to overlook your Seattle outdoor landscape lighting setup. Exterior lighting for commercial properties is a very important aspect for security, function, and aesthetic reasons. Whether your exterior lighting is part of your landscape or hardscape, when you have a commercial property, you want to be sure...

Read More
Many Ceiling Fans to Choose From in Seattle

A ceiling fan is an electrically powered fan that is affixed to the ceiling. Unlike air conditioners, they do not change air temperature, but instead circulate air (which often gives the appearance of cooling). They only introduce movement to the air through their rotating paddles. There are, however, some fans that reverse the direction in...

Read More
If you are looking for a Mill Creek Electrician, then please call 206-937-8495 or complete our online request form.