QUEEN ANNE PROFESSIONAL ELECTRICIANS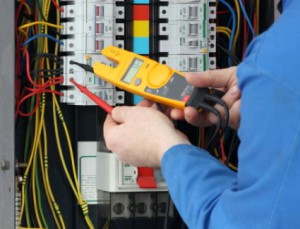 Seattle Electricians Today has been helping residents of Queen Anne with all of their electrical systems since 2006. Residents in the area have utilized our services for electrical inspections, rewiring, home generator installations, and more.
If you are interested in adding some lighting, or you need a panel upgrade, have electrical problems, or want to install more outlets in your home, our expert electricians can provide you with the following Queen Anne Electrician services:
Aluminum Wiring Replacement (Whole Home Re-wiring)
Electrical Safety Inspections
Home Generators
Electrical Wiring
Electrical Repairs (Ceiling Fans, Lighting, Outlets)
Car Charging Station Installation
Lighting (Fixture Installation, Landscape, Security, Pool)
Panel Upgrades
Surge Protection
Lighting Installation in Queen Anne
If you have places in your home with poor lighting, adding some additional light will help you to see better and can add security for your property. Lighting comes in a variety of types that when working in combination can ensure your safety and provide aesthetic qualities for your home.
Your choices in lighting are wide open, and you have choices of whether to replace existing lighting or add more. Whether you need landscape lighting, flood lighting, additional lighting for your kitchen or garage so you can work safer in those areas, we can assist you. LED lighting for your swimming pool can set a mood for your hardscape for your backyard get-togethers, and our expert electricians can install it for you.
Panel Upgrades in Queen Anne
The electrical panel in your home is an important part of the electrical system. If the panel isn't up to code or is old and needs to be inspected, you'll need an electrician to handle the project. Today's power needs for families has increased over time with all the additional electronic devices we use.
Older homes just weren't built to stand up to the demand being placed on them, which is why your panel and wiring may need to be upgraded. Old panels need to be updated to meet the minimum codes set forth by local building code authorities. When upgraded, your system will be able to keep you safe.
Surge Protection in Your Queen Anne Home
Many homeowners go without protection from electrical surges in their homes, little knowing that a surge can take out an expensive electronic device without showing any sign of damage done. If you have a television, PC, or another electrical device that has suddenly quit working for no apparent reason, the cause could be from an electrical surge.
Surge protectors eliminate this from happening to your equipment. With all the electrical devices in our homes, having proper protection against shorts and surges of power through the electrical lines will keep your equipment safe.
Recent Articles
4 Signs That You Need a Panel Upgrade

Your electrical system is an extremely important part of your home, and keeping it reliable and safe to use is one of your biggest priorities. Your home's electrical panel is the heart of the system. It's the electricity's first stop upon arrival to your home, and it's what distributes that electricity throughout every...

Read More
Many Ceiling Fans to Choose From in Seattle

A ceiling fan is an electrically powered fan that is affixed to the ceiling. Unlike air conditioners, they do not change air temperature, but instead circulate air (which often gives the appearance of cooling). They only introduce movement to the air through their rotating paddles. There are, however, some fans that reverse the direction in...

Read More
If you are looking for a Queen Anne Electrician, then please call 206-937-8495 or complete our online request form.