SEA TAC PROFESSIONAL ELECTRICIANS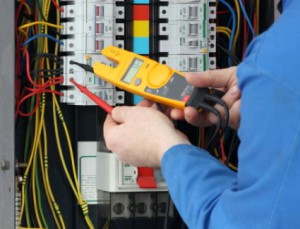 At Seattle Electricians Today, our Sea Tac Electrician have helped many residents of Sea Tac and surrounding areas with their electrical systems in their homes. If you live in the area and would like to add some lighting, need a panel upgrade, have electrical problems, or want to install more outlets in your home, our professional Electricians can provide you with the following Residential electrical services:
Aluminum Wiring Replacement (Whole Home Re-wiring)
Electrical Safety Inspections
Home Generators
Electrical Wiring
Electrical Repairs (Ceiling Fans, Lighting, Outlets)
Car Charging Station Installation
Lighting (Fixture Installation, Landscape, Security, Pool)
Panel Upgrades
Surge Protection
Lighting Installation in Sea Tac
Good lighting in your home not only helps you to see better when you're working on things like cooking or repairing your car in the garage, they add an aesthetic element to your home as well.
Lighting options are numerous and you will have many to choose from. You can have additional lighting installed or replace the existing lights. Whether you need some flood lighting for great nighttime exterior lighting or you want some soft colored LED lighting for your swimming pool, our experts can install it for you.
Panel Upgrades in Sea Tac
If your home is older or your power needs are greater than they have been, you may need to upgrade the electrical panel in your home. The electrical panel is where the wiring connections in your home's electric system meet. The panel holds the breakers that help to alleviate electrical stresses, tripping when there is an issue that could otherwise cause a fire or harm to yourself or family. Old panels need to be updated to meet the minimum codes set by your local building code authorities so that your system is working to keep you safe.
Electrical Repairs in Sea Tac
Seattle Electricians Today is Sea Tac's number one electrical contractors that offer full service electrical repairs. We can assess your wiring and connections and find the issue causing your electrical problems. We can handle any repairs you need.
Electrical systems in your home may seem simple and uncomplicated, but only professionally trained electricians should perform work on your electrical systems. You don't want to risk electrical shock or fire when it comes to the wiring and power systems in your home. This is a dangerous system that you don't want someone unskilled tampering around with. When you have any problem, call on our service pro's and we'll be glad to help you.
Recent Articles
Why Electrical Repairs Should Never Be a DIY Project

DIY projects are very popular among homeowners, and it's easy to see why: they're a great way to significantly improve your home, they're relatively inexpensive, and they're very satisfying and fun. However, there are some parts of your home that you should never work on without the help of a licensed professional, and your electrical...

Read More
Is Landscape Lighting Right For Your Seattle Home?

Having landscape lighting additions installed in your Seattle, WA home will have a tremendous impact on the aesthetic appeal of your house, especially during night time. You would be surprised at how your home looks simply by adding some elegant lighting fixtures in your yard. Here are a couple of tips that you should keep...

Read More
If you are looking for a Sea Tac Electrician, then please call 206-937-8495 or complete our online request form.