Lighting Professionals for Seattle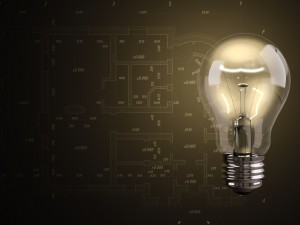 Your lighting does an incredible amount for your Seattle, WA home. It provides you with functional illumination, but it is also a major part of your design. Shadows, brightness, direction and many other lighting factors can accentuate your décor at the same time as allowing people to see it. With lighting you can reveal the beauty that is your landscape at night, create a relaxing ambiance or add a touch of elegance, all depending on the fixture you choose and whether the light is strong and bright or soft and glowing.
At Seattle Electricians Today, our Seattle Electricians have been helping Seattle, WA homeowners enhance their homes with lighting since 2006. We employ a talented team of installers and designers that can not only efficiently install and repair your lighting but also create an aesthetically beautiful design. That is why wee are the number one choice for Seattle Lighting Professionals.
Lighting Installation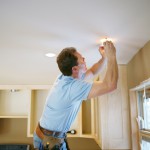 Lighting fixtures are one of the most essential parts of your lighting (aside from the bulbs). They hold your lighting in place, provide a connection to the power source and offer a decorative element to the lights. These fixtures are necessary for any lighting installation. At Seattle Electricians Today, we hold a master electrician license. This means we have the tools and training to install lighting anywhere you want it, reroute wiring to that lighting and basically transform the look of your living space. A pendant fixture above the dining room can lend an elegant look to your dining area. Under-lighting lining your cabinets in the kitchen will not only add illumination to the room but also create a sleek and modern look. Low voltage lamps lining your walkways outside create a relaxing ambiance. Your options are limitless with lighting installations from Seattle Electricians Today.
LED Lighting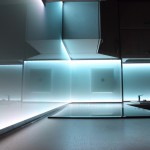 A trend growing in popularity quickly is the extremely efficient LED lighting. LED's are the most energy efficient of all bulbs and lighting options out there today. A traditional incandescent bulb, for example, can last up to 2,000 hours as opposed to the LED bulb's 50,000. The most interesting part of how an LED functions is when it does run its lifespan. Unlike incandescent lights, LED's don't just burn out. They dim, slowly. These are all valuable benefits, but at the end of the day the energy savings are what set LED's apart. LED bulbs are 85% more efficient than traditional incandescent bulbs meaning they actually save you money. At Seattle Electricians Today, we have the experience and know-how to implement LED lighting into your home to save you money and give you low maintenance and long lasting light.
Landscape Lighting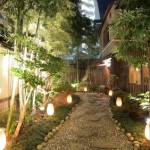 Interior design is important, but don't neglect your exterior. Your landscape is one of the most noticeable features of your home. Landscape lighting allows you to accentuate the aesthetic qualities of your yard in the dark. Strategic landscape lighting from Seattle Electricians Today can transform your outdoor living space at night with soft lights and shadows, turning your backyard into a beautiful lightshow. All of your landscape's best features are accentuated with landscape lighting.Read More
Security Lighting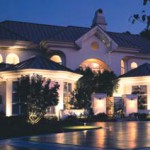 Another popular reason that Seattle, WA homeowners have lighting installed outside is for security purposes. Research has shown that well lit properties are less likely to befall criminal activity. However, this simplifies a rather complex topic. Just installing bright flood lights will not have the result you wish for, as too much brightness can obfuscate burglars and their criminal behavior. You need trained professionals that can install the right amount of lighting, taking balance and landscape into consideration. Our lighting experts are well equipped to provide your property the right amount of security lighting to keep your family and property safe.Read More
Low Voltage Lighting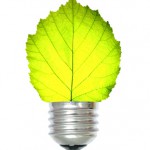 Aside from state of the art bulbs, another way to conserve energy is with the use of low voltage lighting. Their name implies precisely their function; utilizing low voltage to illuminate an area. This type of lighting is best suited for decorative and design purposes, as it bathes an area with a soft ambiance, providing a slight illumination with a bit of character.Read More
Pool Lighting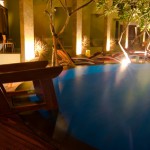 Pool lighting is a great way to allow you to enjoy your pool at night while also adding design elements. With LED and fiberglass pool lighting, you have the versatility of underwater or above ground lighting that can be any color you wish. The lighting can even change colors or pulsate. You can create a resort-like, relaxing environment around your pool, or a fun and exciting entertainment area. At Seattle Electricians Today, we can transform your pool into whatever you wish with pool lighting.
Recent Articles
Things You Should Know About Backup Generators for Your Seattle Home

Home generators keep your essentials running when there are power interruptions. Not having enough electricity can really make it hard for a household to function normally, and this is why it's important that you choose a generator that is most compatible with your home and energy requirements. What should you consider when choosing a backup...

Read More
Electrical Safety Concerns In West Seattle

In the United States, nearly 50,000 fires occur every year due to electrical problems. Unfortunately, that's a lot of fires in our country that could have been avoided if only the owners had called for electrical services. Electrical inspections can uncover hidden electrical problems that go unnoticed by homeowners and business owners. Homes that are...

Read More
If you are looking for a Seattle Lighting Expert then please call 206-937-8495 or complete our online request form.