Low Voltage Lighting in Seattle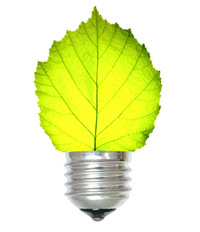 If you are looking for someone to install Seattle low voltage lighting to your outdoors, you can trust Seattle Electricians Today as we are the electrical lighting experts. For years our Seattle Electricians have been the trusted ones in the community that have helped homeowners out whenever they needed it. Because whenever you need lighting that won't make your electrical bill sky high, call ours guys in.
Reducing Electric Bills
The outdoor lighting that we install will reduce the amount of energy that is wasted. Everyday we tend to overuse energy causing our electric bills to go higher each month. Quality lighting will not do that.
Increased Energy Efficiency
Efficiency means a lot to us and the more our homes become that way the more we get out of them. Outdoor lighting should be no stranger to efficiency. We can make your home's exterior functional and appealing.
Less if Better
Most people feel that Seattle low voltage lighting cannot do all that conventional lighting can. That's not true as less is, of course, better when it comes to outdoor lighting. Expelling lower amounts of energy does not mean it creates less light.
Less Maintenance
With the lighting that we are able to install, you will have much less maintenance. Why bother with lighting that always needs repairs or maintenance? Your new outdoor lighting will be wired into your home and turned on automatically at night.
Appealing Lighting
Your outdoors can be improved with outdoor lighting. We can install a worry-free system that is eye-pleasing to your friends and family members that will serve as a security system for your outdoors as well.
Professional Installation
Outdoor lighting is never hard to install, especially when it is installed by Seattle Electricians Today. We make it look easy as we come in and have them done within a day in most cases. You will never have to wait with us around.
Incandescent vs. Low Voltage
There are basically two types of outdoor lights, low voltage and incandescent. Both can be beneficial to the rest of the home. But low voltage has more advantages as they can be installed in areas where incandescent cannot.
Safe
Compared to other types of outdoor lighting, low voltage ones are less of a hazard as they do not get as hot. Conventional bulbs get too hot and often end up burning through the wiring causing major damage.
Contact Seattle Electricians Today. We can make your outdoors safe to entertain on and your bills less. Our services are hard to beat as they are always done professionally.
Seattle Low Voltage Lighting Services We Provide:
Low Voltage Lighting
Low Voltage Landscape Lighting
Outdoor Low Voltage Lighting
Low Voltage Lights
Low Voltage Outdoor Lighting
Low Voltage Lighting Transformer
Led Low Voltage Lighting
Low Voltage Deck Lighting
Low Voltage Lighting Transformers
Low Voltage Landscape Lights
Low Voltage Indoor Lighting
Low Voltage Light Fixtures
Recent Articles
Why Electrical Repairs Should Never Be a DIY Project

DIY projects are very popular among homeowners, and it's easy to see why: they're a great way to significantly improve your home, they're relatively inexpensive, and they're very satisfying and fun. However, there are some parts of your home that you should never work on without the help of a licensed professional, and your electrical...

Read More
Many Ceiling Fans to Choose From in Seattle

A ceiling fan is an electrically powered fan that is affixed to the ceiling. Unlike air conditioners, they do not change air temperature, but instead circulate air (which often gives the appearance of cooling). They only introduce movement to the air through their rotating paddles. There are, however, some fans that reverse the direction in...

Read More
If you are looking for a Seattle electrician for low voltage lighting then please call 206-937-8495 or complete our online request form.