Sammamish's Number One Electrician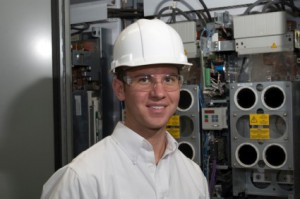 If you are a homeowner, you will inevitably need the assistance of an electrical professional. Electricity is a powerful, dangerous and complex thing and whenever dealing with it, it takes special training and tools. At Seattle Electricians Today, we've been providing Sammamish homeowners with our expertise in electrical work since 2006. We have over twenty years of experience in the industry and we put that experience to work for each and every one of you. We have assembled a team of the finest Sammamish Electricians in the area to save you the trouble from having to search for a reliable electrician. We are so confident in our ability to assist you with any electrical issue you have that we offer a 100% satisfaction guarantee. That is why we are the premier choice in Sammamish for electrician.
Seattle Electricians Today offers a variety of Sammamish Electrical Services. We offer electrical safety inspections, home generators, car charging stations, panel upgrades, surge protection and electrical repairs. Whether you need help because your ceiling fan has taken on a mind of its own or you are looking to safeguard your home from power surges, Seattle Electricians Today is here for you.
Electrical Wiring Professionals in Sammamish
Electrical wiring consists of an intricate web of conductive wires that rest within the walls of your home. They route power from your panel to your outlets, light fixtures and switches. These wires harness the raw and dangerous power of electricity and help make it usable. At times you may need to reroute power, built a circuit or connect wiring to new consumer technology. When you need assistance hooking up your surround sound or installing a new appliance, you should call us. We have extensive training and experience in electrical wiring and we can get the job done safely and quickly. Rather than risk injury or property damage from dealing with electrical wiring yourself, you can count on Seattle Electricians Today to get the job done.
As experts in Electrical Wiring, we also offer aluminum wiring replacement. If you have an older home that still has aluminum wiring, you may be at risk. Aluminum wiring is an effective conductor, but since the 70's copper has been the standard. This means likely your outlets and fixtures have copper connectors. These two metals expand and contract at different temperatures meaning your connections will inevitably become loose. When this happens arcing can occur, putting your home at risk of electrical fire. The best way to combat this is to bring your home's wiring up to code by allowing Seattle Electricians Today to replace it with copper wiring. We can perform your whole home rewiring quickly and efficiently so you can rest easy that your home is safe.
Lighting Keeps Sammamish Out of the Dark
Your lights are some of the most important things in your home. When the sun goes down, you are virtually powerless to accomplish anything in the dark. Lighting does more than just provide illumination, however. It is also an essential component in your design. The brightness, positioning, direction, shadows and decorative fixture all play an important role in your décor. You could actually transform the look of your living spaces more affordably by simple adding lighting rather than remodeling. For example, a single pendant fixture suspended above the dining room table adds a look of sophistication and elegance. Under-lighting lining your cabinetry would lend a look of modern sleekness to your kitchen. Nowhere does your lighting shine brighter than in your landscape, however. At night, you can transform your outdoor living space into a magical place with the right lighting. Low voltage lamps create ambiance as they bathe your walkway in a soft light. Spot lights cast shadows on your trees while hanging lamps create a dreamy atmosphere. The possibilities are almost endless with lighting from Seattle Electricians Today.
---
What Sammamish Homeowners Are Saying About Us
Seattle Electricians Today is Rated: 5 / 5
based on these 1 happy customer reviews.
---
"Electricians Today does fantastic work at a very reasonable price! As a contractor, they are my "go to" electrician that I recommend to all my clients. You will be very pleased with their knowledge and personable attitude."
---
Recent Articles
Is Landscape Lighting Right For Your Seattle Home?

Having landscape lighting additions installed in your Seattle, WA home will have a tremendous impact on the aesthetic appeal of your house, especially during night time. You would be surprised at how your home looks simply by adding some elegant lighting fixtures in your yard. Here are a couple of tips that you should keep...

Read More
Things You Should Know About Backup Generators for Your Seattle Home

Home generators keep your essentials running when there are power interruptions. Not having enough electricity can really make it hard for a household to function normally, and this is why it's important that you choose a generator that is most compatible with your home and energy requirements. What should you consider when choosing a backup...

Read More
If you are looking for a Sammamish Electrical Professional then please call 206-937-8495 or complete our online request form.