Car Charging Station Installation & Maintenance in Seattle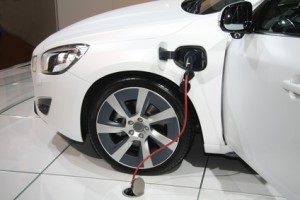 Rising energy costs have given rise to the fervent search for ways to conserve energy and save money. As news of an energy crisis sweeps the nation, there are many out there looking for solutions. A popular choice in Seattle, WA is with electric vehicles. Expensive gasoline is a large portion of our energy spending. By getting rid of that entirely, we can not only positively impact the environment, but also our wallets. One of the necessities of owning an electric vehicle, however, is a charging station. In the past, finding these was a challenge. Now that the technology is more mainstream, at home charging stations are available.
AT Seattle Electricians Today, our Seattle Electricians have always been committed to staying on the cutting edge of technology to better serve our customers. When we saw that there was a need for car charging stations, we decided to offer their installation as a service. Our technicians have undergone the special training to work with this technology. Not only can we install your home car charging station, but also answer questions in detail about its operation. That is why we are the preferred resource for installation and maintenance of Seattle Electric Car Charging Stations.
Our Seattle, WA Electric Car Charging Station Installers Provide the Following Services
Electric Car Charging Station Installation
Electric Car Charging Station Maintenance
Electric Car Charging Station Repair
Seattle, WA Car Charging Station Installation Specialists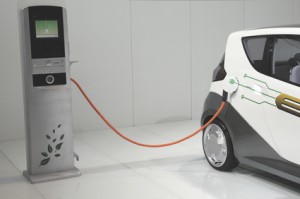 When you decide to do your part in taking control of your energy consumption and carbon footprint, we are here to support you. We work with the finest manufacturers of charging stations and have a wide selection to choose from. Based on the power needs of your vehicle and your usage, we can find you the best car charging station and install it for you. Conserving energy doesn't have to be complicated. Just trust the professionals at Seattle Electricians Today and we'll take care of everything.
Recent Articles
6 Electrical Services You Want For Your Seattle Home

Most electricians are professionals who take electrical repairs very seriously. However, not all strive to ensure that every customer receives the highest quality repairs and most professional service possible. Be sure you choose a reputable company who will always get the job done as quickly as possible but won't ever sacrifice quality for speed. If...

Read More
Landscape Lighting and Commercial Properties

When you own a commercial business, it's important not to overlook your Seattle outdoor landscape lighting setup. Exterior lighting for commercial properties is a very important aspect for security, function, and aesthetic reasons. Whether your exterior lighting is part of your landscape or hardscape, when you have a commercial property, you want to be sure...

Read More
If you are looking for a Seattle Electric Car Charging Station Services then please call 206-937-8495 or complete our online request form.