6 Electrical Services You Want For Your Seattle Home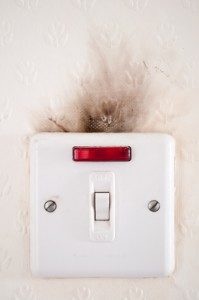 Most electricians are professionals who take electrical repairs very seriously. However, not all strive to ensure that every customer receives the highest quality repairs and most professional service possible.
Be sure you choose a reputable company who will always get the job done as quickly as possible but won't ever sacrifice quality for speed. If you need emergency electrical repair service or new installation service in the Seattle area, you can call Seattle Electricians Today.
Moving Electrical Outlets
If the position of your electrical outlets just isn't working, they can be moved to a better location. Many homes need an electric outlet moved from one wall to another or placed at a different height on the same wall. There are times when an outlet can't be used because it's blocked by an appliance or piece of heavy furniture that must be against the wall. We can help you solve these problems by moving the outlet.
Install New Outlets
It's not uncommon for new outlets to be installed, especially in light of all the devices and appliances we need to use today. If you have to constantly use extension cords, it's better to install new outlets. Many times, extension cords only add to the instability of an electrical system which can't provide the load being demanded. Let our electricians install new outlets so your system is not overloaded.
Upgrade Light Switches
If you need a new light switch or want to upgrade your old switches to dimmer switches, a Seattle electrician can help. There are different types of switches that can be installed for convenience, not just for ceiling fans and lights. You may want an occupancy sensor switch that automatically turns on lights, a programmable central lighting control switch, a lighted switch you can see in the dark, or a switch that adds remote control capability for electronics.
Ceiling Fan Installations
Installing a ceiling fan can be a cumbersome job. Safety is important with electrical work. Even a simple ceiling fan installation should be done by a licensed electrician or risk of fire, shock, or short circuit is always present -even years later. Let a professional electrician help you with your ceiling fan installation so the job is done correctly, safely, and easily. They will take great care of you and ensure your ceiling fan is balanced and works great!
Lighting Upgrades, LED Retrofits, & Lighting Installations
Whether you want to upgrade your lighting, install new, replace old fixtures, or do an LED retrograde, our Seattle electricians have you covered. Good lighting is important, and it's an integral part of home design. Replacing a light fixture may seem simple. No matter how simple it may seem, you will always need to call a professional for any electrical work. Let us offer you a free estimate today for any electrical work you may need.
Where To Find Seattle Electrical Services
If you need Seattle electrical services, you can find professionally licensed and experienced electricians at Seattle Electricians Today.
Our focus is on helping homeowners and commercial business owners with the major systems that provide comfort and convenience. The electrical system not only provides a convenient way to power the things that bring comfort, but also the necessary equipment for living.
Our professional electrical services can meet your commercial or residential electrical service needs in Seattle. We have an experienced team of electricians and support staff who enjoy building quality relationships with customers.
After all, our customers are our neighbors and friends. They need to be able to trust our Seattle electricians to enter their homes or businesses when providing electrical services. We would love to build a relationship of trust with you too.
Our continually trained professionals work hard to get the job done right, which is just one reason our customers love us. If you need electrical repair, new outlets, new switches, to move outlets, or install ceiling fans or lights, we are available. As professionals who are licensed and insured, we can provide a range of electrical services.
If you are looking for Seattle Electrical Services, please call Seattle Electricians Today at 804-608-1050 or complete our online request form.