Electrical Safety Concerns In West Seattle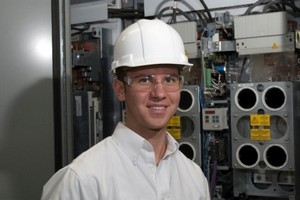 In the United States, nearly 50,000 fires occur every year due to electrical problems. Unfortunately, that's a lot of fires in our country that could have been avoided if only the owners had called for electrical services. Electrical inspections can uncover hidden electrical problems that go unnoticed by homeowners and business owners.
Homes that are older in our West Seattle area can pose significant problems with electrical wiring. Many times, the wiring itself is dangerous and should be replaced. Panel boxes should be sufficiently able to handle the power needs of the family. And there should be enough outlets and dedicated circuits to handle the power that all the lighting, electronic devices, and appliances will use. Today, we have increasing needs for power since we're even now plugging in our vehicles to get charged. Just think about all the electronics you need to charge up or plug in!
We are an "in-demand" generation. We want to have everything, and to have it right now. Of course, what type of equipment and how many devices we can afford to get is always dependent on our income. But in generally, we love our electronics here in West Seattle and all over the U.S.
Homes of today are built with extensive wiring configurations that can support normal modern power needs. Smart home systems are increasingly being installed in new homes. This means there's a huge amount of power being supported. One plus is that many more appliances are manufactured for energy efficiency.
If you think about it, there's many things we need to use today that we didn't need to use years ago. We've gone from stove top coffee pots to automatic drip coffee makers that plug in. But now we have all types of espresso and single cup coffee brewers. Add all the other plug in small kitchen appliances to the list, your smart phone devices, laptops, personal computers, and more and you'll understand why our home's electrical systems can easily get overloaded.
Electrical fires and electrocutions can be avoided with the right electrical wiring and components for your West Seattle home. GFCI outlets are important to help with this, but so is an updated panel box and good wiring.
Whole home surge protection can protect your appliances and all your other electronic devices in your home. Saving you possibly tens of thousands of dollars, whole home surge protection is a great way to go for any family to protect their expensive electronics.
TRO outlets can protect small children living in or visiting your home from electrical shock. These outlets keep children from poking things into electrical outlets. Tamper resistant outlets can be retrofit to older homes.
The AFCI outlets are circuit breakers that recognize potential fire hazards within your wiring system. They immediately shut off the power to the line involved.
West Seattle professional electricians are your best bet to ensure your home is safe and secure with the right wiring and electrical system. Electrical inspections in West Seattle will pinpoint problem areas that can cause serious, even deadly, electrocutions or fires.
If you would like to learn more about Electrical Safety or need an Electrical Inspection for your West Seattle home, please call 206-542-7294 or complete our online request form.