Seattle Premier Electrical Safety Inspection Experts
There are many reasons why you should have a home electrical system inspection. Being aware of what your system is capable of allows you to fix inefficiencies and it also helps to detect potential hazards before they become a problem. At Seattle Electricians Today, we've been conducting Seattle Electrical Safety Inspections for homeowners since 2006. We have decades of experience and are very extremely familiar with the workings of a home electrical system. Our inspection is one of the most detailed in the industry. We have a 60 point check list that will thoroughly outline every aspect of your electrical system's energy consumption, energy output, reserves and so much more. More importantly, our Seattle Electricians inspection will uncover absolutely any potential faults that need to be corrected. That is why we are the preferred choice for Seattle, WA electrical safety inspections.
Inspection for New Purchase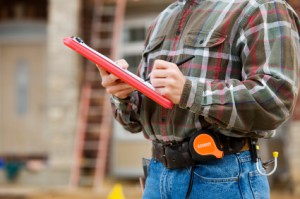 When you are purchasing a home, electrical inspection is a crucial step to ensuring your new house is safe and capable of meeting your energy needs. Also, with all of your main electrical components hidden from sight, it is hard to identify if there are any problems with the system. When you have a 60 point inspection done on your potential new home, you can be absolutely sure you aren't purchasing electrical malfunctions. Our inspection can catch potential fire hazards and serious issues ahead of time, saving you time and money, and most importantly, keeping your family safe.
Inspection for Home Safety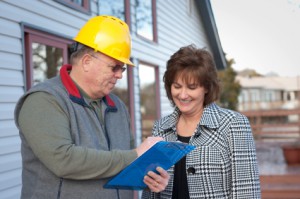 Many people take their electrical system for granted and are satisfied once the power company switches on the lights. However, it is a very good idea that you have a detailed assessment made of your home's system. As your family grows, so will its energy needs. Aside from that, technology also puts new strains on electrical systems. Usage growth may require changes to your system and it is important you be aware of that before you get stuck with repairs or other hazards. When you have Seattle Electricians Today inspect your electrical system, we'll alert you of potential hazards as well as show you where your home is inefficient and how much room you have to grow before you need an upgrade. The goal here is to keep you safe and give you the opportunity to be more efficient which will save you money. Part of our inspection also checks your safety equipment such as CO and smoke detectors. After a full diagnosis you can rest easy knowing all of your home's safety features are intact.
Inspection for Home Sale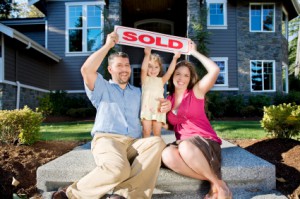 If the time ever comes to put your house on the market, the obvious goal will be to sell it for the highest price reasonable. An electrical inspection from Seattle Electricians Today will ensure your system is safe for a new buyer but also alert you of ways you can improve its efficiency to add value. Then we can make repairs and adjustments so that your house is valued at the highest level possible.
The bottom line is, an electrical safety inspection is the first and most important step toward taking total control over your efficiency and safety. For the most thorough and comprehensive inspection in the industry, call us.
Recent Articles
Why Electrical Repairs Should Never Be a DIY Project

DIY projects are very popular among homeowners, and it's easy to see why: they're a great way to significantly improve your home, they're relatively inexpensive, and they're very satisfying and fun. However, there are some parts of your home that you should never work on without the help of a licensed professional, and your electrical...

Read More
Landscape Lighting and Commercial Properties

When you own a commercial business, it's important not to overlook your Seattle outdoor landscape lighting setup. Exterior lighting for commercial properties is a very important aspect for security, function, and aesthetic reasons. Whether your exterior lighting is part of your landscape or hardscape, when you have a commercial property, you want to be sure...

Read More
If you are looking for a Seattle Electrical Inspection Contractor then please call 206-937-8495 or complete our online request form.