Seattle's Top Electricians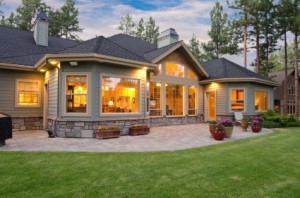 Sometimes it can be a challenge finding an electrician you can trust. This is especially the case when you wait until you NEED an electrician to make that decision. Rather than make that choice in haste, consider Seattle's number one Seattle Electrician; Seattle Electricians Today. We've proudly provided unparalleled Seattle Electrical Services to local homeowners since 2006. We do not take on commercial clients, so we are solely dedicated to the unique needs of Seattle families. We have assembled an expert staff of Electricians that all share in our commitment to service excellence. In fact, we are so dedicated to providing quality service that we offer a 100% satisfaction guarantee.
Seattle Electricians Today offers a number of electrical services to Seattle homes. Staying abreast of growing technologies we offer modern conveniences such as car charging station installation and home generators. We also offer panel upgrades and surge protection for growing families whose energy consumption needs have grown. We offer comprehensive electrical repairs too. Our specialty is troubleshooting systems, so if you experience any electrical irregularities, we can help. We also never close our doors. We are so committed to Seattle homeowners that we make ourselves available 24/7. No matter what time of day or night you need electrical service, we're only a phone call away.
Electrical Wiring Done Right in Seattle
One of the largest components of an electrical system is the wiring. Electrical wires bring the power from the panel to the outlets, fixtures and switches. This complex web is difficult to navigate if you don't possess the special training necessary. That is why if you are ever in need of electrical wiring service, you need to call the experts at Seattle Electricians Today. We will gladly assist you with wiring your home theater equipment, new appliances or computer networking equipment. Your safety is our top priority, and we don't want you to cause damage to your new consumer goods, so if you need wiring assistance, give us a call.
We don't just wire electronics. We offer whole home rewiring as well. If you have an older home with aluminum wiring, we can replace it. Your aluminum wiring is not compatible with today's copper standards and likely many outlets and fixtures in your Seattle home have copper connectors. This poses a fire hazard when connections become loose. Call Seattle Electricians Today and we'll replace all of the aluminum wiring and any aluminum receptacles and bring your electrical system up to code with copper wiring.
Lighting Illuminates & Adds Character to Seattle Homes
Landscape and Security Lighting are very popular services in the Seattle area. This is because outdoor lighting creates an aesthetically pleasing atmosphere that extends the design of the home to the outside while also providing the security of illumination. Research has shown that well lit properties are less likely to fall victim to burglary. Lighting from Seattle Electricians Today offers the best of both worlds in a perfect marriage between form and function. You get the benefits of illumination while creating ambiance in your outdoor living spaces. From low voltage lamps that bathe your walkways in a soft glow to LED's that can change colors in your pool, whatever you can imagine, we can do with lighting.
---
What Seattle Homeowners Are Saying About Us
Seattle Electricians Today is Rated: 5 / 5
based on these 1 happy customer reviews.
---
"These guys were able to come to the property same day for an estimate and they began work the following day. This was HUGE since we had a time-sensitive situation, and all the other electricians I called around to were booked out a week or two. Their work was high quality, and they went above and beyond in terms of costumer service."
---
Recent Articles
Why Electrical Repairs Should Never Be a DIY Project

DIY projects are very popular among homeowners, and it's easy to see why: they're a great way to significantly improve your home, they're relatively inexpensive, and they're very satisfying and fun. However, there are some parts of your home that you should never work on without the help of a licensed professional, and your electrical...

Read More
Electrical Safety Concerns In West Seattle

In the United States, nearly 50,000 fires occur every year due to electrical problems. Unfortunately, that's a lot of fires in our country that could have been avoided if only the owners had called for electrical services. Electrical inspections can uncover hidden electrical problems that go unnoticed by homeowners and business owners. Homes that are...

Read More
If you are looking for a Seattle Electrical Professional then please call 206-937-8495 or complete our online request form.