Keep Your Seattle Electrical System Current with Panel Upgrades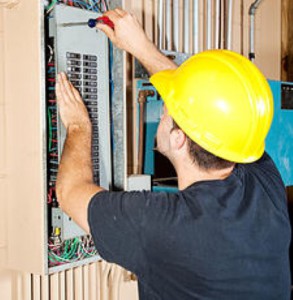 Consumer electronic usage, as well as power requirements, is on the rise. As families grow, the power consumption needs of the household grow too. If left unchecked, these changes could put too much strain on your current electrical panel. Seattle Electricians Today offers panel upgrades to help with this problem. The electrical panel is the device that regulates the amount of power that comes from the grid and is available to your home. At Seattle Electricians Today we've been providing Seattle, WA households with panel upgrades since 2006. Our Seattle Electricians have the proper tools and training to get the job done quickly and efficiently, so that you can enjoy an ample power supply and an electrical system that is up to date and meets all safety codes. This is what makes Seattle Electricians Today the number one choice for Seattle Panel Upgrades professional.
Our Seattle, WA Panel Upgrade Professionals Provide the Following Services
Circuit Breaker Box Replacement
125 to 200 Amp Panel Upgrade
Surge Protection
Electrical System Inspection
When Should You Get A Panel Upgrade For Your Seattle, WA Home
Warning signs that you may need a panel upgrade are; intermittent power, power surges, brown outs or total outages. These could indicate that your home is not getting the power that it needs. When you don't have enough power, you have to deal with the inconvenience of power outages as well as the danger that comes from power surges. Also, when your panel is straining it is not very energy efficient. If you want to protect your home and energy expenditures, you need a panel upgrade. If you are unsure of the power your current panel can handle, Seattle Electricians Today offers comprehensive system inspections that will give you a detailed description of your power capabilities. Whenever you need more power, be sure to call on Seattle Electricians Today for a panel upgrade.
Recent Articles
Is Landscape Lighting Right For Your Seattle Home?

Having landscape lighting additions installed in your Seattle, WA home will have a tremendous impact on the aesthetic appeal of your house, especially during night time. You would be surprised at how your home looks simply by adding some elegant lighting fixtures in your yard. Here are a couple of tips that you should keep...

Read More
4 Signs That You Need a Panel Upgrade

Your electrical system is an extremely important part of your home, and keeping it reliable and safe to use is one of your biggest priorities. Your home's electrical panel is the heart of the system. It's the electricity's first stop upon arrival to your home, and it's what distributes that electricity throughout every...

Read More
If you are looking for Seattle Panel Upgrade Services then please call 206-937-8495 or complete our online request form.