West Seattle Electricians You Can Count On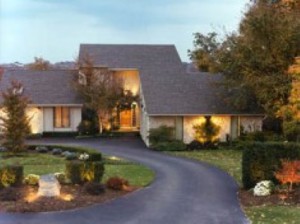 Modern society relies on uninterrupted electrical service. We need our lights to stay on, our air conditioner to continue running, our water heater to provide hot water, and all for obvious reasons. When electrical malfunctions occur, it is always inconvenient, because it typically hinders our ability to do the things we do every day. With such importance laid on one system it is necessary that you have a certified West Seattle Electrician you can count on when you need electrical service. At Seattle Electricians Today, we have proudly provided West Seattle homeowners with unparalleled West Seattle Electrical Service since 2006. We work hard to maintain a staff of highly competent and committed professionals that make their craft their pride and passion. We are fully dedicated to the service of West Seattle residents which is why we offer a 100% satisfaction guarantee. This is why we are the premier choice in West Seattle for electrician.
At Seattle Electricians Today, our West Seattle Electrician strive to offer a wide variety of electrical services to West Seattle homes. One popular service we offer is standby home generator installation. Extreme weather and utility work will inevitably and unavoidably cause power outages. Sometimes the outages only last a few minutes. Sometimes they last hours or days. In these instances a generator can help you protect your property and work. Keep the computer running and the refrigerator cooling as well as keep your comfort systems going to minimize the inconvenience of power outages. Another service we offer is car charging station installation. If you have an electric vehicle, you'll need a home charging station. We only work with the finest manufacturers in the industry so we have a number of high quality charging stations to choose from. We'll help you decide which one best fits the needs of your vehicle and install it for you.
Electrical Wiring for Safety & Convenience in West Seattle
Every electrical component in your home is powered through a connection with conductive wiring. Wiring feeds power to your outlets, fixtures and switches. You cannot see this complex web of wires as they are hidden within your walls, but they play one of the most important roles of any component in your entire home. When you need electrical wiring service, it is best to contact the wiring experts at Seattle Electricians Today. We can help you with all of your wiring needs, whether you are wiring a home theater, surround sound or installing a new appliance. Building new circuits, rerouting existing wires and making new connections is what quality professional electricians like us do. No matter what your electrical wiring needs, we can help.
One of the most important West Seattle Electrical Wiring Services we offer is aluminum wiring replacement. If you have a home that was built prior to the 70's you may have aluminum wires instead of copper wires. While aluminum is perfectly capable of conducting electricity, it is not compatible with the standard copper connections that all fixtures and receptacles are built with today. This means you may have aluminum wires that are wired to copper outlets, switches and light fixtures. This is a severe hazard as the two metals expand and contract at differing temperatures. They will inevitably become loose and possibly cause arcing. When electricity arcs, it can cause a fire. The best thing to do is call Seattle Electricians Today to replace all of your wiring. Our home rewiring is quick and efficient and we'll have your house up to code in no time.
Lighting Options Light Up West Seattle
Your lights are of crucial importance to your home. When the sun goes down, you still have plenty of things to do, most of which cannot be done in the dark. Many people don't realize that lighting provides so much more than just illumination. Your lighting also contributes largely to your design. Using elements such as shadows, direction and brightness as well as the style of the fixture will affect your décor. For example, a pendant fixture hanging just above your dining room table provides functional light as well as an elegant look. Low voltage lamps along your backyard pathway lights the way but also bathes the area in a soft glow creating an ambiance. Why spend extra dollars on remodeling or redecorating when you can enhance any living area with lighting?
We also offer security lighting to help keep your property safe. Research shows that a well lit property is less likely to fall victim to burglary. This cannot be done in an amateur fashion, however. Unshielded flood lights may supply bright light, but it also may be too bright and actually obfuscate criminal behavior. That is why you need the West Seattle Lighting Experts at Seattle Electricians Today to help. We have the training and tools to properly install the right amount of security lighting to provide the maximum level of protection.
Recent Articles
Landscape Lighting and Commercial Properties

When you own a commercial business, it's important not to overlook your Seattle outdoor landscape lighting setup. Exterior lighting for commercial properties is a very important aspect for security, function, and aesthetic reasons. Whether your exterior lighting is part of your landscape or hardscape, when you have a commercial property, you want to be sure...

Read More
Why Electrical Repairs Should Never Be a DIY Project

DIY projects are very popular among homeowners, and it's easy to see why: they're a great way to significantly improve your home, they're relatively inexpensive, and they're very satisfying and fun. However, there are some parts of your home that you should never work on without the help of a licensed professional, and your electrical...

Read More
If you are looking for a West Seattle Electrical Professional then please call 206-937-8495 or complete our online request form.